Events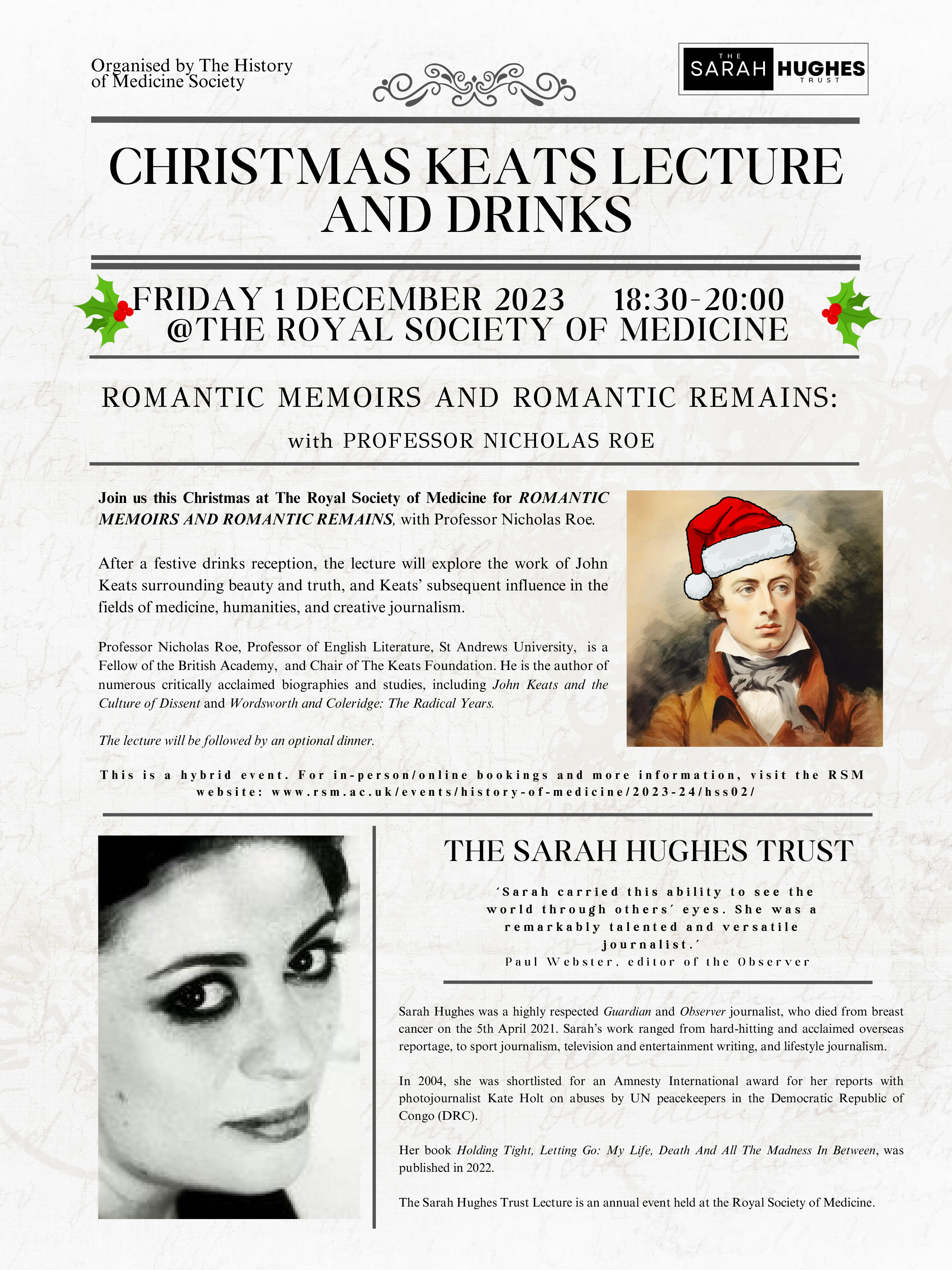 For a pdf of the lecture details press this link
>>
Sarah Hughes Lecture.
1st December 2023, 6.30pm, Royal Society of Medicine. Join the Sarah Hughes Lecture to analyse John Keats influence on both beauty and truth as applied to medicine and the humanities and evaluate the effect of truth on creative journalism, particularly as it relates to medicine and humanity. The winners of the Sarah Hughes Trust Prize, in conjunction with the Medical Journalist Association, will present their work following the lecture from Professor Nicholas Roe.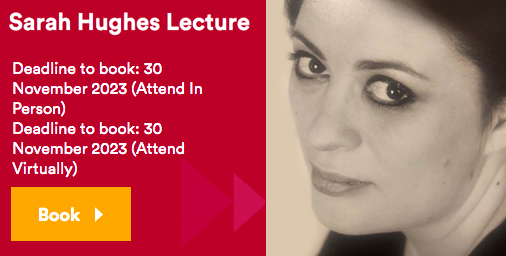 ***
Reading for Sarah.
An online
event, 8th July 2021 7.30pm. Live readings and tributes from Sarah's favourite authors, actors and jockeys, including Harriet Tyce, Maggie O'Farrell, Ruby Walsh, Adrian Dunbar, Rhik Samaddler, Kit Harrington and Raynor Winn.
︎︎︎